Bolton Wanderers FC
Bolton Wanderers were among the twelve teams that was a member of the English Football League from the start. They came in fifth place the first season (1888/1889) and in other words, it is a club with plenty of history. The club has never won the top leagues, but both FA Cup and the League Cup. Two of the most prominent players over the years are Joe Smith and Nat Lofthouse.
Basic facts
Founded: 1874
Country: England
City: Liverpool
Home grounds
Park Recreation Ground (1874-1881)
Pike's Lane (1881-1895)
Burnden Park (1895-1997)
Reebok Stadium (1997-)
Main trophies
FA Cup: 4
Football League Cup: 2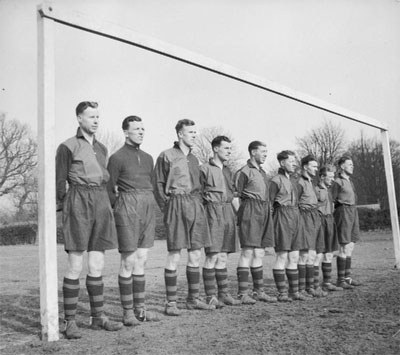 History
Bolton Wanderers FC was founded in 1874, and not to be confused by Wanderers FC, with pupils in Christ Church School on Blackburn Street. The second name "Wanderers" came from the fact that the club often changed head quarter.

They reach the FA Cup final for the first time in the 1893-94 season, that time ended as runners-up. Almost twenty years later, in the 1922-23 edition they won the FA Cup for the first time.
By Oscar Anderson
Trivia
Football clubs also founded in 1874

Aston Villa FC
Premier League record
| Season | Position | Points | Notes |
| --- | --- | --- | --- |
| 2015-16 | - | - | |
| 2014-15 | - | - | |
| 2013-14 | - | - | |
| 2012-13 | - | - | |
| 2011-12 | 18 | 36 | Relegated |
| 2010-11 | 14 | 46 | |
| 2009-10 | 14 | 39 | |
| 2008-09 | 13 | 41 | |
| 2007-08 | 16 | 37 | |
| 2006-07 | 7 | 56 | |
| 2005-06 | 8 | 56 | |
| 2004-05 | 6 | 58 | |
| 2003-04 | 8 | 53 | |
| 2002-03 | 17 | 44 | |
| 2001-02 | 16 | 40 | |
| 2000-01 | - | - | |
| 1999-00 | - | - | |
| 1998-99 | - | - | |
| 1997-98 | 18 | 40 | Relegated |
| 1996-97 | - | - | |
| 1995-96 | 20 | 29 | Relegated |
| 1994-95 | - | - | |
| 1993-94 | - | - | |
| 1992-93 | - | - | |
References:
https://en.wikipedia.org/wiki/Bolton_Wanderers_F.C.
Image sources:
Imperial War Museums