Colo-Colo
When we think of Chilean club football, the first name that usually comes to mind is Colo-Colo. There's a good reason for that: with a record 32 Primera División titles and 11 Chile Cup trophies, there's little doubt that Club Social y Deportivo Colo-Colo is the most successful football club of its country. On top of these domestic achievements, Colo-Colo remains the only Chilean club to win the Copa Libertadores, a feat they've achieved in 1991.
Basic facts
Founded: 1925
Country: Chile
City: Santiago
Home grounds
Estadio El Llano (1925–1927)
Estadio Campos de Sports de Ñuñoa (1928–1938)
Estadio Nacional (1939–1989)
Estadio Monumental (1989–)
Main trophies
Asociación de Fútbol de Santiago: 4
Primera División: 32
Copa Chile: 11
Copa Libertadores: 1
Prominent players
Leonel Sánchez, Carlos Caszely, Francisco Valdés, Iván Zamorano, Arturo Vidal, Lucas Barrios, Humberto Suazo, Matías Fernández
Club records
Most games played: Misael Escuti (417)
Top goalscorer: Francisco Valdés (208)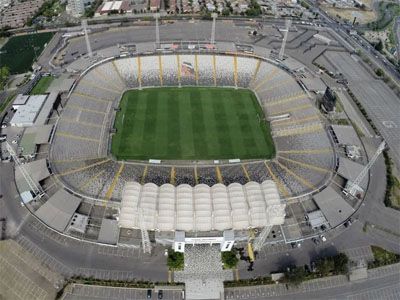 History
Colo-Colo was founded in 1925 by David Arellano, who formerly played for Magallanes. After experiencing numerous institutional problems in the club, Arellano and some other young players decided to leave and form their own football club. Tragically, Arellano didn't live to see Colo-Colo assert itself as the top club in Chile. Only two years after he'd founded the club, he died of inflammation caused by an on-pitch collision with an opposing player.
Despite the impact this had on the team, Colo-Colo continued to improve. In 1933, Colo-Colo and seven other clubs created the first professional Chilean football league, titled Primera División. Four years later, they cruised to their first league title without dropping a single game in the process. During the following 45 years, they won an additional 9 league titles.
Advertisement

Glory days
By the early 70s, Colo-Colo had established itself as a force to be reckoned with. Led by club legends Francisco Valdés and Carlos Caszely, they were the first Chilean team to make the Copa Libertadores final. Though they lost the decider to Independiente, this campaign served as a good prelude to the following period of dominance. From 1979 to 1999, the "Albos" claimed 11 league titles, dispatching the competition with ease and authority.
Of course, the defining moment of this generation arrived in 1991, when the club claimed their first -- and to this day, only -- Copa Libertadores. After overcoming Universitario, Nacional, and Boca Juniors, Colo-Colo scheduled a final match against Olimpia. Following a peaceful 0-0 draw in Paraguay, Colo-Colo dominated the rematch by trouncing Olimpia 3-0 in front of approximately 70,000 fans at the Monumental.
Bankruptcy and recovery
Somewhere around the turn of the century, Colo-Colo fell into a financial crisis. In 2002, the debt became untenable and the club filed for bankruptcy. Despite this turn in fortune, they still won the Clausura that season with a squad formed almost entirely from juvenile players. In 2005, private stock company Blanco y Negro took over the administration and paid off the debt by concessioning the entirety of the club's assets for the duration of 30 years.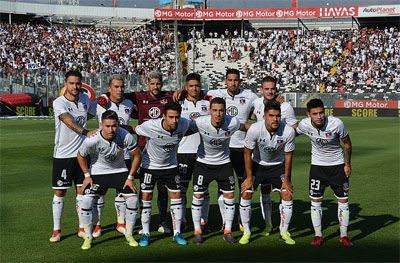 Soon enough, the financial crisis was officially a thing of the past. Colo-Colo quickly returned to their old ways by winning both the Apertura and Clausura tournaments in 2006. They repeated this feat the very next season, becoming the first Chilean club to win a Tetracampeonato (four straight championships). By 2017, they claimed five additional league titles, along with two Chilean Supercups in 2017 and 2018.
By Martin Wahl
Logo

The face on the crest depict Colocolo, a tribal chief of Mapuche (indigenous peoples of the Americas), and an important person in the war against the colonial Spaniards in the 16th century. The white bandana and the black hair of Colocolo match the team's colors.
External links
References:
https://en.wikipedia.org/wiki/Colo-Colo
https://www.worldfootball.net/teams/colo-colo/20/
Image sources:
1. Dalmationn
2. Carlos Figueroa